Have you wanted a tasty and healthy
(well there are some healthy ingredients) treat for the lunch box or afternoon tea? How about adding pumpkin
to a recipe, if you are worried it doesn't taste like pumpkin at all just has the healthy benefits of pumpkin.
If you said yes, then I have a great recipe
for you.
Make it easy and download the recipe card and instructions
INGREDIENTS
2 cups (300g) self-raising flour
50g butter melted
2 Eggs
2/3 cup (130g) dark choc chips
1/2 cup (55g) chopped walnuts
Pepitas (pumpkin seeds) & Sunflower seeds
1 cup (220g) brown sugar
1 cup (250g) mashed pumpkin (I made my own)
1/2 cup (125ml) buttermilk
SET THE OVEN FOR  180°C   OR    356°F
METHOD
Step 1: Make your own Pumpkin Mash
I made my own pumpkin mash. I measured the correct amount of pumpkin needed. Then took off the skin. I added a little water to a saucepan and then added the cut-up pumpkin. I cooked until it was soft to make a mash. I cooled it a little to be not hot when it was added to the other dry and wet ingredients.
You don't need to create your own mash, but it was super simple and easy to create, and it meant it was all fresh.  If you would rather not do your own mash you can buy canned pumpkin mash and then add it to the mixture.


Step 2: Mix all ingredients into a bowl and make sure they are mixed well.
Step 3: In a buttered tin (I used a big rectangle one that is good for bigger cakes), put in all the mixture. Make sure that it is all level and the top of the cake looks smooth. If you need to use a knife to smooth out the top.
Step 4: Add the dark chop chips, walnuts, pepitas and sunflower seeds to the top of the cake. I found that since the mixture was a bit thicker than a standard cake the seeds and choc chips stayed on the top, whereas a standard cake means that these items would have fallen into the cake and stuck to the bottom.
You can add any seeds you wish, so if you prefer something else add those.
Step 5: Cook for about 1 hour or until a skewer comes out cleanly of the cake/bread. I checked often as I was unsure if an hour was too long. I think it got close to being in the oven for an hour.
Step 6: Eat your yummy choc chip pumpkin bread – share with friends or just have it for yourself for afternoon tea.
I hope you enjoy this yummy recipe.
Sign up for my newsletter
Stay current with all the things that are happening on Mummy to Twins Plus One. Don't miss a thing by signing up for my newsletter. This newsletter will list all giveaways and fabulous things that are happening.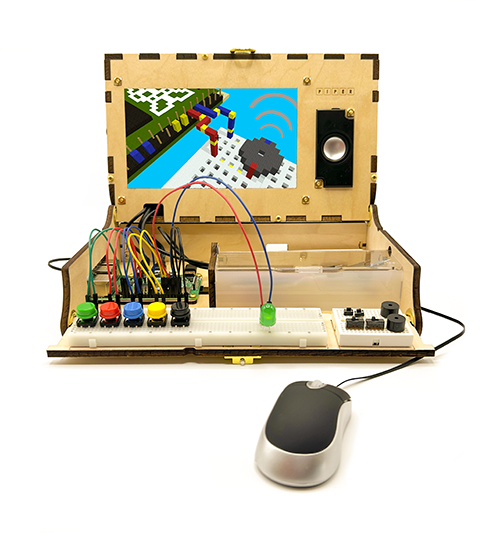 This post has affiliate links