Easter is different this year and that is due to COVID-19. We are all at home to ensure that we don't get sick or infect others.
Many events have been cancelled and one of them was the Easter Show.
The Easter Show is something many families and kids look forward to each year, and now they are unable to go. Insert sad upset faces here!
Don't worry you can still celebrate like you are at the show, And you too will be a happy egg!
Chicane Showbags who are known for Allen's, KitKat, MilkyBar and Bertie Beetle showbags
You can order your showbags and get them delivered by visiting https://www.showbagshop.com.au/
PIPER COMPUTER KIT – Excellent STEM Education for Kids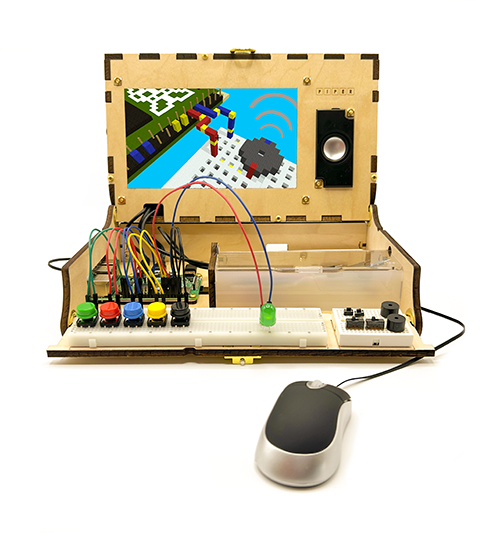 There are so many showbags on offer and not just for the kids:
Bertie Beetle
Allen's Choc Classics
Wonka Showbag
Smarties Showbag
Allen's Lollies Showbag
Aero Showbag
Allen's Snakes Showbag
Minties Showbag
The Milkybar Showbag
Allen's Chew Mix Showbag
Nerds Showbag
Violet Crumble Showbag
Junior Smarties/Kit Kat/Killer Python/Gobstoppers Showbags
Kids Kitchen Showbag – All the things to be a Masterchef
Kids Creation Station – All the things to be an artist
Sport and Pop Culture Showbags – Deadpool, The Simpsons, Star Trek, Pink, Avengers Endgame, Star Wars, FFA Socceroos, Elvis, My Little Pony, Mr Potato Head, The Beatles, NERF, Black Panther, Dragon Ball Z, Bumble Bee/Transformers, AC/DC, Sailor Moon, Sydney FC, Garfield and Western Syndey Wanderers.
The Emporium Collection – Get a great selection of skirts, dresses, tote bags and more
Beauty Showbags
Australian Women's Weekly Showbag
ELLE Australia Showbag
TV and Radio – My Kitchen Rules Showbag, Home and Away Showbag, and Jonesy & Amanda Jam Bag.
GET KIDS OUTDOORS WITH VULY WHILE AT HOME

Your kids will be super happy that they will be able to still get an Easter Showbag
CAN'T GET TO THE SHOPS? GET DELICIOUS HEALTHY MEALS DELIVERED TO YOUR DOOR


You can enjoy the Easter Home Show Fun by doing the following:
Once you get your order of showbags turn your living room into showbag ally by rearranging the furniture. Then open up all the bags and enjoy
If you have pets you can pretend to have a Sydney Royal Dog/Cat Show. Create a podium with some spare boxes of different sizes. Get the kids to create ribbons for the winners, and also for second and third place.
For lunch you can create your very own Hot Dog on a Stick, Corn Dog on a Stick and Cheese on a Stick 
Now you are all rested after lunch and the dog or cat show you can now challenge the kids with the Young Farmer Challenge – this is a timed race to see how fast each kid can do their chores while wearing a cowboy hat and boots, or just a cowboy hat.  YouYube Channel Common Sense has a great tutorial on how you can make your very own paper cowboy hat.
Now that kids and animals are super tired it is mum and dads turn to have some fun. Create your very own Royal Beer & Cider Show in the kitchen. Put paper bags over the beer/cider bottles and have blind taste tests and vote for your favourite drink.
I hope that this gives you some fun things to do over Easter and allow you to have the Easter Show experience from the comfort of your own home.
Sign up for my newsletter
Stay current with all the things that are happening on Mummy to Twins Plus One. Don't miss a thing by signing up for my newsletter. This newsletter will list all giveaways and fabulous things that are happening.

This post has affiliate links