When I was about twelve years old I developed breasts before any of my friends did and due to me being different I was teased. It was very silly really, the one thing I had no control over and it was something that I was picked on for.
My girls are now twelve and are going through the changes that all kids do pre-adolescent. This time has been rather trying as a parent. I have been met with grumpy kids that would rather not speak or just yell at me. Basically, they have been super moody and frustrating to deal with. I do understand that their body is going through massive changes but it has been exhausting dealing with the moods.
I would like to think that kids will not tease others for things that they cannot control, but this will not happen. My girls are dealing with a few pimples here and there and some kids have not been that kind. I've told the twins that pimples don't last, and all they need to do is to wash their faces and don't pick at them – soon they will be gone and their faces will be pimple free!
I was lucky to be sent a book about body image for girls and it couldn't have come at a better time.
The Body Image Book for Girls; Love Yourself and Grow Up Fearless by Charlotte Markey is a great guide for young girls to learn and understand what is happening to their body and what others have gone through.
Charlotte Markey has covered absolutely everything that a young girl would need to know; the book discusses periods, health, weight, and the fact that there is no need to diet, changes with their bodies in regards to pimples, breast development, and what is actually happening during puberty.
The Body Image Book for Girls has interviews with women of all ages on what happened to them – these interviews give girls an insight into others' lives and show them that everyone goes through the same thing.
It is great to have such a detailed, approachable, and down to earth book for girls during what some find as a very confusing time in their lives.
If you have a girl who is nearly a teenager they will really love this book. I know mine do, even if they look at it secretly in the comfort of their own room the details of this feel-good book will allow girls to be empowered and like the title says grow up fearless.
Get 15% off
The kind people at Cambridge University Press have given all my readers 15% off.
Enter the code: LOVE15 at checkout at the Cambridge University Press website to get the discount. The offer ends on the 30th of January 2021.
Get your young girls a bit of empowerment today.
Sign up for my Newsletter
Stay current with all the things that are happening on Mummy to Twins Plus One. Don't miss a thing by signing up for my newsletter. This newsletter will list all giveaways and fabulous things that are happening.
Kids can build a Piper Computer Kit – Great STEM Project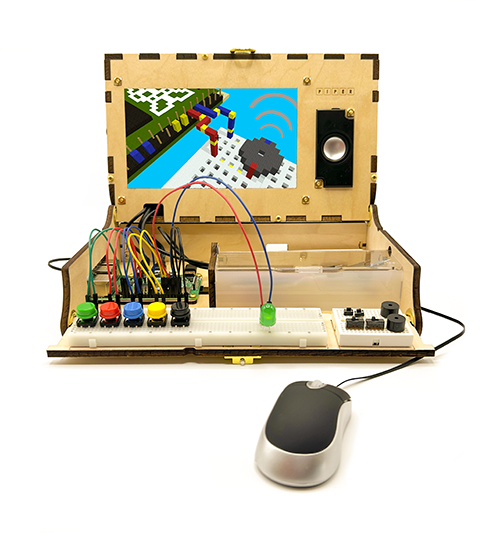 This post has affiliate links