One thing that I have missed with the lockdown restriction is eating out.
With the restrictions easing, we were lucky to experience dining at a wonderful restaurant on our wedding anniversary.
A few weeks ago we were lucky to be able to book a table at Pins on Lurline
If you have kids and wish to get your fix of some yummy fancy food, then don't worry Pins on Lurline cater for kids too!
"At Pins believe that it is never to early to appreciate good food and we welcome well-behaved children. Our younger guests can order from our a la carte menu, we will do our best to adapt for their tastes. We reserve our earlier bookings for guests with young children."
I know a family-friendly restaurant that can give you a stunning meal is a winner, but we did not go out with the kids and finally had an adult meal for the first time in months.
We opted for the Omnivore Tasting Menu if you are vegetarian there is a menu that you will love as well. Pins on Lurline have only two options for their menu at the moment a Tasting Menu that changes daily. 
The menu works with local and fresh produce so you will always have a new and amazing food experience at Pins on Lurline.
Oh and if you are having a special celebration make sure you mention this when booking…we didn't and only mentioned it on leaving. Executive Chef Adam Shaw will work his magic and add a special surprise for you during your dining experience.
When we entered the restaurant we were made to feel welcome and seated immediately. Due to restrictions, there were only a few tables of diners and it was a very intimate experience, so in a way perfect for an anniversary dinner.
Jody made sure we were all sorted and gave us some yummy freshly made bread and gave us our first glass of wine that will be paired with the first course (in the tasting menu we had 6 courses)
You can just have the tasting menu or have the tasting menu with the wine pairing and we did both.  I must admit due to not going anywhere for months this was a fantastic treat, and a great way to break the drought on not going to any restaurants or anywhere.
So if you are interested in costs: Tasting Menu $80, and the Wine Paring is $40
Entree
Zucchini Flowers filled with Ricotta, Sundried Tomato, Fig & Preserved Lemon, with a Capsicum Cream Sauce
Wine: Veuve D'Argent, Blanc de Blanc, Burgundy
Scallops served with a Lemon Gel, Radish, Spiced Mayo on an Orange & Ginger Sauce
Wine: 2017 Domaine Des Aubuisieres, Vouvray Sec, Loire Valley

Mains
Slow-cooked black garlic & Rosemary Pork Belly, with Sweet Potato Puree, Asparagus, Gourmet Tomatoes, and Smoked Jus
Wine: 2018 Tooloagni Pinot Noir, Yarra Valley, Victoria
Moroccan Spiced Lamb Cutlets, served with Crumbed Haloumi, Cous Cous & Wilted Spinach
Wine: 2017 Tyrrellls Hunter Valley Shiraz, Hunter Valley
Dessert
White Chocolate Panna Cotta with Walnut & Almond Crumb, Peach Puree, Seasonal Fruit & Mango Sherbet
Wine: Yarran NV Sparkling Moscato, Riverina District, New South Wales
Salted Caramel Cheesecake with Caramel Sauce, Vanilla Ice Cream, Tuille Biscuit & Caramel Popcorn
Wine: Pfeiffer Rutherglen Topague, Rutherglen Victoria
Jazz up your home office with Typo
You can add side dishes for an extra $9, your choices for sides are Pins House Salad, Roasted Chat Potatoes, and Seasonal Vegetables.
I must say after my six-course with tasty wines I was very full, I couldn't have had sides as well. However, if you are a party of more than two people maybe a salad or some extra vegetables might be helpful.
What Did We Think?
We loved our time at Pins on Lurline from the moment we stepped inside the door. We were greeted warmly, nothing was a problem, our glasses were always topped up, any questions about the food where answered and we felt at home and comfortable.
The food was divine and was very high end. I was worried at first as the courses are smaller but with six dishes plus wines for each course you are full and there is no need to worry that you will leave hungry.
Our first journey out since lockdown was a highly successful one and it was a great place to celebrate our 16 year wedding anniversary…yes this is a long time to be married (however we've been together for over 20 years, just married for 16)
If you wish to go to somewhere that is impressive, has quality food and wine then Pins on Lurline is for you. Due to the restrictions on numbers, you will need to book to ensure you can get a table.
I loved my experience so much I had to share with you all and showcase a fantastic local business that is open and looking forward to seeing more people. If you are traveling or visiting the Blue Mountains make sure that you check out this amazing restaurant. You will not be disappointed.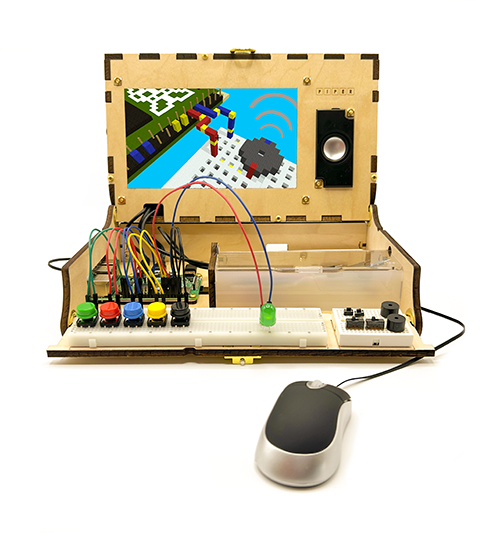 Note: This is not a paid partnership. I live in the Blue Mountains and with the recent bushfires and now coronavirus we need to support as many local businesses to help them out.
132 Lurline Street,
Katoomba, 2780, NSW
(02) 4782 2281
Bookings are essential 
Sign up for my newsletter
Stay current with all the things that are happening on Mummy to Twins Plus One. Don't miss a thing by signing up for my newsletter. This newsletter will list all giveaways and fabulous things that are happening.
This post has affiliate links